Responsible  A.P.B.T. Owners

Go Heavy or Go Home!.......

               306 Essex St. Lynn Mass.               781-592-8647 - 1-978-332-4831           open Mon - Sat. 10am -6pm 

Creed / Wise /Tonka / Red Devil

Jeep /Lonzo/Eddington/Crenshaw

Newman /B ighead/Carver   Barretts/Freeman   

​follow us on instagram @barrettsbullpen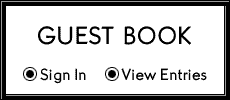 Barretts Bullpen, 40   Years   Promoting Breed Preservation                     "Punish the Deed, Not The Breed"/A.D.B.A, A.P.B.T. 

Barretts "Sage" 4 years, 80lbs  Barretts/Newman/Bighead

Some Of The Custom Leather In Stock

Clohie+Dogzilla                             Due Aug. 23 

your html snippet

                  Barretts"Loki"    Tonka/Creed/Wise/Barretts

Barretts "Clohie" Jeep/Crenshaw

7 Generation Pedigrees on site, all dogsA.D.B.A.    Registered, all pups have vet health certificate first shots/wormer and papers. All Info under "puppys" Icon 

Follow us on Face Book @ BarrettsBullPen

Upcoming litters due soon, all info listed  under puppys icon


Peyton+Chubbs,

       Due July 25